Invited Talks
Alan Dix: Tasks = data + action + context: automated task assistance through data-oriented analysis
Human activity unfolds partly through planning and learnt sequences of actions, and partly through reaction to the physical objects and digital data in the environment. This paper describes various techniques related to automatic task assistance that take this role of data as central. Although this brings additional complexity, it also offers ways to simplify or bypass problems in task inference that otherwise appear difficult or impossible. Although the focus in this paper is on automated task support, the importance of objects and data in understanding tasks is one that applies to other forms of task analysis in the design process. (http://www.comp.lancs.ac.uk/~dixa/papers/EIS-Tamodia2008)
Alan Dix has taught and researched in human-computer interaction (HCI) for over 20 years and he is the author of one of the most widely used textbooks on the subject used across the world. His interests in the area range from the application of formal techniques in interface design to methods for enhancing innovation and creativity. He began as a mathematician at Cambridge University and moved into computing and HCI whilst doing his PhD at University of York. His background also includes work on farm crop sprayers and remote controlled submarines. He was a founder director of two Internet dot.com companies. (http://www.comp.lancs.ac.uk/undergraduates/staff_profiles.html)
Larry Constantine: Linking Human-Centered and Software Engineering Perspectives and Practice: Activity Theory and Human Activity Modeling.
The successful integration of human-centered and software engineering perspectives and practices will require bridging a gap that spans multiple degrees of separation, including incompatible concepts and distinct vocabularies, a lack of common theoretical underpinnings, and a shortage of shared methods and models. Activity theory, first developed early in the last century by Leontiev, Rubinstein and Vygotsky, offers the potential for providing a unifying framework linking the needs of human users of software tools to the needs of the designers and developers of those technological artifacts. In order to support integration of the human-centered and software engineering perspectives, this complicated and somewhat imprecise theoretical framework must be transformed into a simplified and systematic discipline firmly anchored on both sides of the gap to be bridged. Human activity modeling is a systematic modeling discipline grounded in activity theory and linked to established software engineering concepts and models that enables the capturing, organizing, and highlighting of ethnographic insights and human-centered requirements that are of importance and relevance for interaction design, software architecture, and software engineering alike.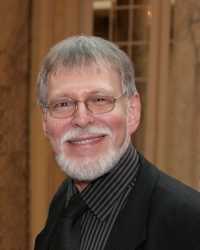 Larry Constantine, IDSA, is a Professor in the Department of Mathematics and Engineering and Director of the Laboratory for Usage-centered Software Engineering at the University of Madeira, Portugal. An ACM Fellow recognized for his contributions to software design, he is regarded as one of the pioneers of modern software engineering theory and practice. An award-winning designer specializing in interaction design and techniques for enhancing user performance in safety-critical applications, he is a persistent innovator with a number of patents in human-machine interaction to his credit. His publications include more than 175 articles and papers and 17 books in both the human sciences and computer sciences. His papers have been widely reprinted, and his books have been translated into nine languages. He has taught in 20 countries and his clients have included leading technology companies throughout the world.